Block and Estate Management involves looking after the day to day concerns which accompany owning or being responsible for, a large estate or block of flats. This includes regular visits to properties, maintenance and repair work to buildings, gardens and communal areas. It's also handling emergencies (including out of hours). The team arrange building and lift insurance, directors' and officers' insurance and organise utility suppliers. We also ensure compliance with health and safety, fire and asbestos legislation.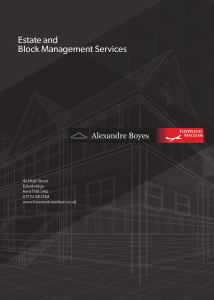 Financial management
Foxwood Edenbridge, part of the Alexandre Boyes Group, provides support with the financial side of property management. This includes service charge preparation and collection, ground rent collection, as well as the reconciliation and protection of client funds with Coutts & Co. Bank & MetroBank. We also liaise with accountants.
Strategic advice
The team provide strategic advice relating to long-term maintenance and improvement that is essential when it comes to protecting the value of your asset. We will organise and project manage major works when required adhering to Section 20 consultation procedures. We will also arrange competitive tenders for leaseholder's consideration. Current projects include external redecorations, new roofs, lift modernisations, balcony upgrades, replacement window programme, historic building window refurbishment and assisting with NHBC claims.
Communication
Communication is an essential part of our job as property managers. We advocate regular dialogue with our clients and always involve them in the decision-making process. We use Resident® software which has been designed by Kate Boyes to assist the team in block management. It provides fantastic communication tools, including an online voting system and all tenant email alerts. Everything for effective and efficient communication with clients.
For Developers
We understand that the choice of managing agent can instil confidence in buyers and reflect the reputation and brand of the developer. Our services to developers are not limited to but include; providing advice on lease content and structure, specifications, preparing a realistic service charge budget to issue to potential purchasers, liaising with solicitors on service charge and maintenance enquiries and providing a company secretary role. Existing developer clients include Rydon Homes and Vision Homes.
Our people at Foxwood
Our staff undertake regular professional development training to ensure they up to date with changing legislation. We attend training courses with the Association of Residential Managing Agents (ARMA), the Royal Institution of Chartered Surveyors (RICS), and the CPD Foundation as well as arranging our own in-house training with local professionals.
We are a multi-disciplined firm and use the wealth of experience from other teams in the Alexandre Boyes Group, along with our extensive network of professional contacts, such as solicitors, engineers, chartered surveyors, professional bodies and contractors, to provide well-rounded advice and experience to clients.
For further information on our block management services please contact: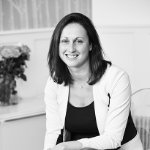 Kate Boyes MRICS FARLA
Group Director
kate@kateboyes.co.uk
01892 525522