Headed by Dan Boyes, our sales teams live locally and have been selling properties in the Eden Valley for many years.
We will provide you with professional insight into local house prices, local amenities and schools. We'll do our best to help you feel reassured about the property decisions you make.
Our aim is to always deliver the highest quality of services to our customers. It's based on expert knowledge, a personal attention to detail, our trusted reputation and by investing training in our staff. We understand that vendors want both the best price for their property and an agent with the expertise. That's why we provide everything to achieve completion quickly and efficiently.
Below is a summary of how the FoxWood Maclean sales team will help you reach completion:
Our experienced team will use their knowledge of both local property values and market conditions to agree the best possible asking price and marketing tactics for your property.
Photography and property presentation are some of the most important parts of marketing a property. Our professional photography will capture your property at its best. Floor plans and engaging copy are also carefully prepared in-house. This will maximise the impact of your property in the local market.
Harnessing the power of our website and social marketing is key to marketing a property to the widest possible audience. Our website receives hundreds of hits a week and we rank top of the local google search lists. We recognise the importance of property portals as effective and far-reaching marketing tools. They are an integral part of our marketing strategy. We are on Rightmove, Zoopla and Primelocation.
We balance our digital marketing strategy with our personable and traditional approach to sales. Everything is supported by the professional reputation of the Alexandre Boyes brand. We use local Eden Valley networks, word of mouth, advertising and regional media.
Our sales team's job is to turn enquiries about properties into viewings through providing an outstanding level of service. Their knowledge and experience of the local market is what makes FoxWood Maclean stand out from local competition.
Our team will work with you to ensure you get the best possible price. We will ensure you are fully informed of the potential buyer's position, the timeframes and conditions applicable to the sale.  A dedicated member of the team will be your main contact and communicator between all parties. He will guide your sale through to exchange and completion.
Following the sale of any property, our teams are here to ensure that there are no further snags or surprises along the way. Both vendors and purchasers return as clients time after time so we believe we must be doing something right!
House Buying Services
We can offer an experienced house finding and buying service for those looking to move into the Eden Valley, whether for a family home or as an investment, and regularly acquire properties before they come to the open market.
From village cottages, to farmhouses, rectories and larger country houses, we have over 30 years' experience negotiating on behalf of clients.  Our detailed knowledge of the areas we cover, combined with our established rapport within the community, gives us a unique insight into what may become available at any time.
Searching for a house is a time consuming and stressful activity. Put yourself in our hands and we will help you narrow down your search to ensure that you see only the properties that fit your requirements. Less stress, more success.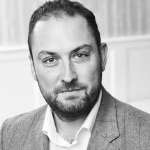 Dan Boyes BSc (Hons) CPEA
Director, Residential Sales
Send email
01892 525522